Many of us are used to mates outdoor activities, including shopping or going dinner. Because of this exclusion, such things are almost unlikely. The good news is, you can still spend quality time with your family. Enjoy some of the best games with your loved ones.
Uno
Although this colorful app provides several variants of this famous card game, a community of friends may always play the original game in "classic mode" remotely. To invite your friends to a match, press the "social" button at the bottom right of the screen and then click the "invite friends" button. The version also has text and talk features, so you can speak to each other via the app although playing.
Words with Friends
Until 2009, Scrabble-like Words With Friends has been around, almost the same game with standard scrabble, but some key differences render it special.
DUAL!
DUAL is a shooting game involving two teams. You can play DUEL or DEFEND mode depending on your mood. Choose to engage in a duel or cooperative protecting your foundation.
Houseparty
Knew there's a way to play this charades-like game in the video chat app? All you have to do is invite your mates to a house party chat, then click the tiny dice icon in the screen's upper right corner and select Heads Up! Start a new game.
8 Ball Pool
With this virtual version of billiards, replicate a night playing pool with your friends at the local pub. You can play one-on - one with anyone using the app at random, but you can also connect your account to your Facebook page to challenge your mates.
Monopoly
This mobile app edition lets you play the game online in various ways. You will compete against the machine or, of course, online with your mates elsewhere. There's even an offline online option to play in person with your mates, moving the phone between turns. Now, playing with your relatives for more personal interaction is more enjoyable with an actual screen.
Overcooked! 2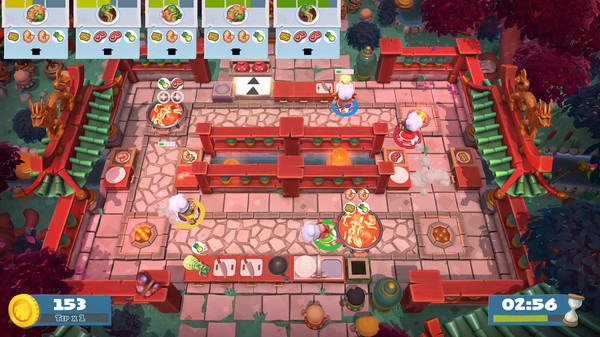 Cooking game for 1-4 players. Working as a team, you and your fellow chefs must prepare, cook and serve a variety of delicious orders before customers storm in a huff.
So that's the game we normally enjoy this time. If you know more enjoyable games you enjoy with friends, share in the comments below.